June Lake is a community in the heart of California's eastern Sierra Nevada region.
World Class Trout Fishing

Hiking and Climbing

Road Cycling or Mountain Biking

Camping and RV use

Backpacking and Wilderness Travel

Swimming, Waterskiing and Wakeboarding, Paddling and Sailing

4

WD and OHV Routes

Winter Skiing, Snowboarding, Snowshoeing, Snowmobiling

Fall Colors

Sightseeing, Wildlife and Birds, Photography

A great retreat for just relaxing
WHAT'S HERE:
Our town offers what you need to make your vacation complete. There are recreational facilities including a winter ski area and summer marinas on the lakes; places to stay, eat and drink; live entertainment venues; horseback rides and pack trips; grocery and convenience stores; supplies, photography, art and pottery galleries; a full spa and fitness facility; a great brewery; a retail cannabis boutique; sporting goods, souvenirs, and friendly people to welcome you.
---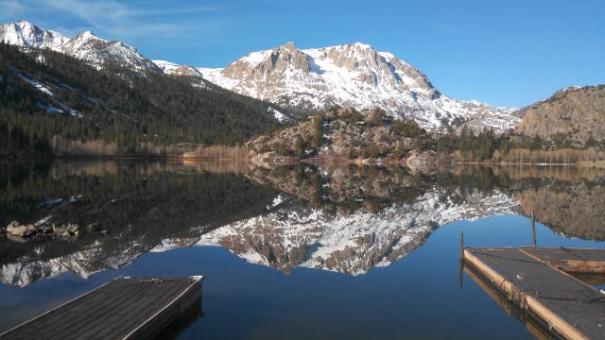 The Gull Lake Boat Docks on a calm spring morning